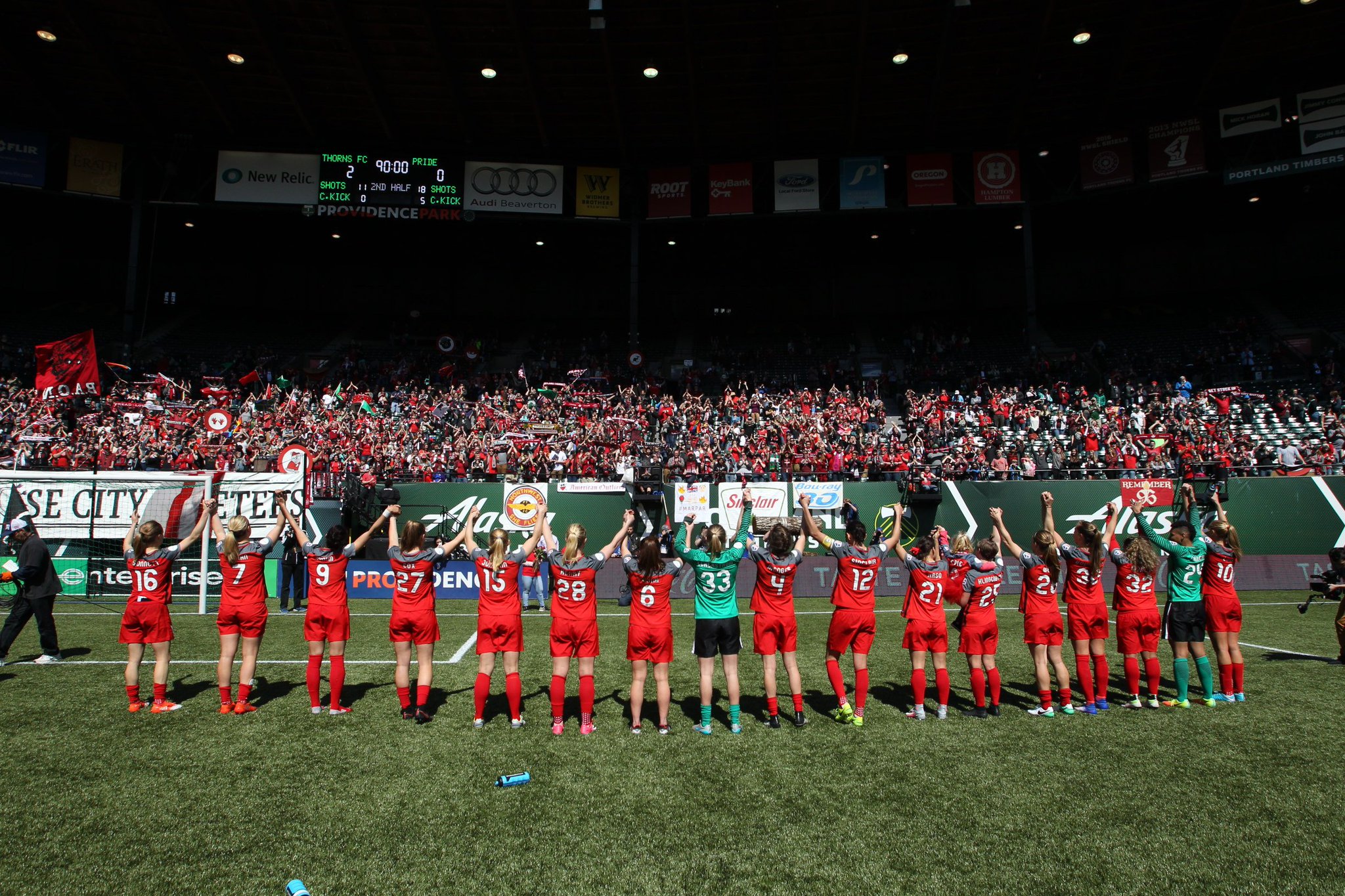 The Good
League winners last year, Portland Thorns have a lot of good going for it. The best midfield in the league is found at the Thorns, consisting of US internationals Allie Long, Lindsey Horan and Tobin Heath along with French international Amandine Henry. All these players are world class and playing together will provide the type of entertainment where all you should to do is sit back, relax and grab some popcorn.
The Bad
In the modern game goalkeepers are required to know how to play football with their feet and to keep a cool head whilst passing out to their defence. The Thorns new number one goalkeeper, Adrianna Franch, looks to be shaky with this part of her game. In turn the defence have looked under pressure and thus far seem to be playing a game of hot potato when the ball is in the defensive third. Currently I am spending my nights praying that with more games and experience Franch will get better at this part of her game.
My Rant
Top of the table last year and narrowly losing in the semi finals, the Thorns look poised to repeat another stella year with only minimal changes to their player list. Key to this occurring though are key players Christine Sinclair and Tobin Heath remaining healthy. Christine Sinclair is a player who will score with just the faintest chance at goal and break opposition's hearts, much like she did mine scoring for Canada against Australia during the Olympics. And Tobin Heath, well the Thorn's fans chant "We have F***ing Tobin Heath", and there is good reason for it.
The Fans
Average Attendance: 16,945