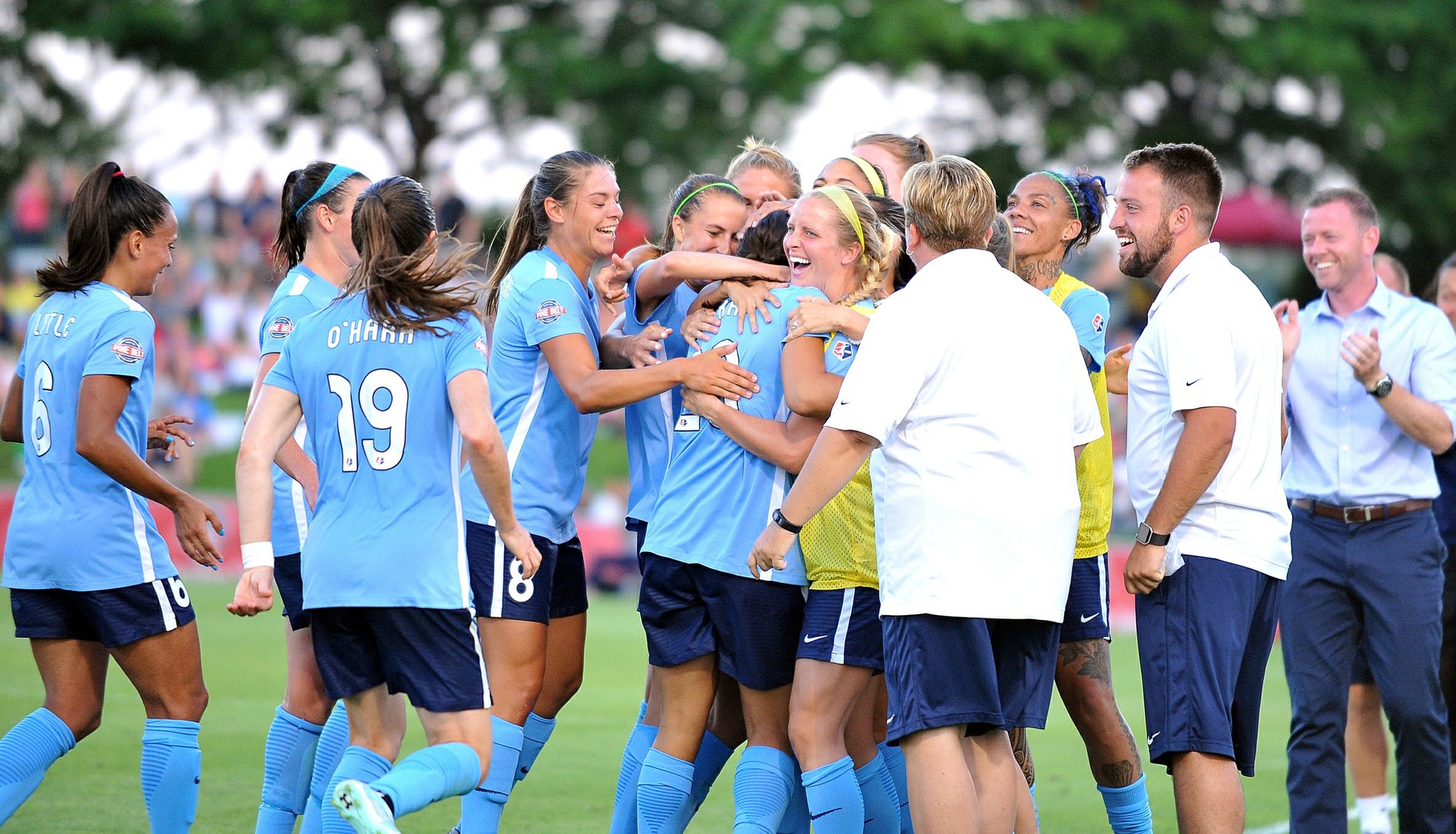 The Good
Attack, attack, attack is the chant Sky Blue fans ought to be singing. When on moving forward on the pitch Sky Blue look their best. They have creative midfielders in Sarah Killion and Raquel Rodrigeuz who will provide plenty of support this season for forward duo Sam Kerr and Kelley O'Hara. As last years Rookie of the Year, Raquel Rodrigeuz has proved she possesses the goods.
The Bad
Consistency. Sky Blue will need to ensure they find a consistent level of form to be pushing for a better spot than the mid table finish they achieved last year. The area they will need to find most consistency in is the defence.
My Rant
This is a club full of potential. However compared with it's competition it would be premature to seriously see them as a contender for a top four place and chance at the Championship. Give this team another season or two to settle and gain experience and this could be a winning team. Don't get me wrong, Sky Blue will produce some good results over the course of this season. But with the current crop of teams in the league Sky Blue could struggle to consistently play well enough to put pressure on a top four position.
The Fans
Average Attendance: 1,982